09-08-2023
RTL Alliance became the general sponsor of the charity auction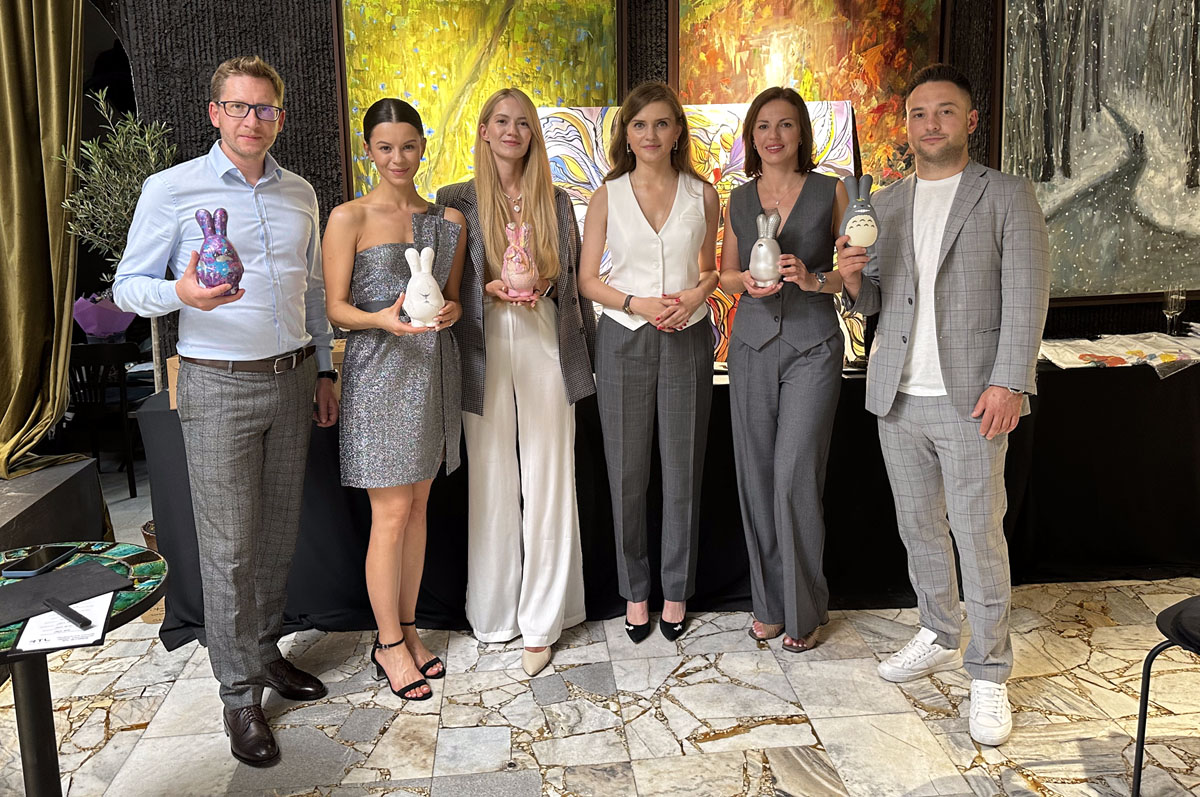 The success of the company is determined, among other things, by the degree of involvement in charity. RTL Alliance has become the general sponsor of the annual charity auction of the Angel House Foundation.
"We are happy to support such a kind, interesting and creative event as this auction. With our participation, we wanted to demonstrate that the culture of social responsibility is not a fashion and not a duty, it strengthens the company from the inside and maintains its reputation. This is part of the strategy and business culture of RTL Alliance," commented Victoria Rusak (HRD, RTL Alliance) on participation in the charity auction.
The "Follow the White Rabbit" project of the Angel House Foundation brought together representatives of creative professions, art lovers and entrepreneurs in order to help the foundation's wards. As part of the project, 16 artists from Belarus created 23 unique art objects, each of which is an original work and exists in a single copy. All art objects within the framework of the auction were sold, the funds received were used for the rehabilitation of children and adults with cerebral palsy and diseases of the musculoskeletal system.
Angel House Foundation
For five years, the founders of the Angel House Foundation have been helping existing charitable organizations in Belarus that provide assistance to seriously ill children and their families.
Thanks to this, it was possible to implement several social projects, attract famous people and business communities to solve important social problems.
RTL Alliance
RTL Alliance is an international logistics group of companies that is one of the market leaders in the field of multimodal and rail logistics. This confirms the status of the Best Multimodal Freight Forwarder of the Year according to the BAIF Association.
RTL Alliance is recognized as the No. 1 Logistics Company in Belarus according to the results of the national award "Number One" for the best goods and services.
RTL Alliance is the only logistics company to receive an AA reputation rating and a BBB credit rating from BIK Ratings, as well as to issue its own token. The company is in the TOP-10 employers in Belarus.